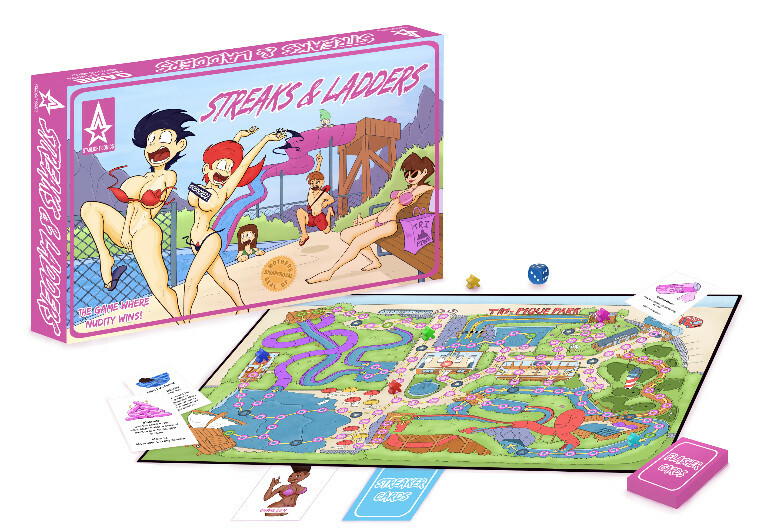 Did I mention I made a board game? Cause I did!
"Streaks and Ladders" is a 4 Vs 1 game where you and your friends streak around a waterpark in the buff, trying to go on all ten rides without being caught by the evil head lifeguard Josh. For ages 21 to adult.
I've been working on this for a few months now. The game is complete, and I even have a prototype I've been play-testing. I'll be posting more about it and promoting the hell out of it up through December, when the Kickstarter goes live. I hope to raise enough to print a few hundred copies.